Upright Member of Society
In limited spaces and smaller gardens sometimes more trees with a fastigiate habit are a great consideration. They eye tends to get led upwards by the shape of the tree – thus giving the illusion of more space. Many Japanese Acers are considered to be slightly spreading but this upright Acer gives you plenty of space around.
Acer palmatum 'Skeeter's Broom' is a handsome small tree with a strong, upright habit and uniform branching adding to the overall appeal of the shape and structure. The leaves are striking red and in colour virtually all season. The leaves emerge bright red, mature to purple-red and of course take on a dazzling red in the autumn before falling. 'Skeeter's broom' reaches about 3m in total. As with all Acer it does like an ericaceous soil and a mulch in the autumn with composted bark.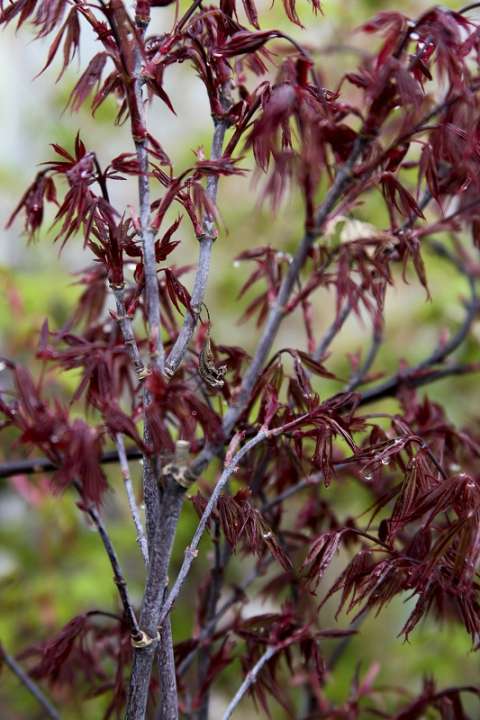 Emerging foliage Summer foliage