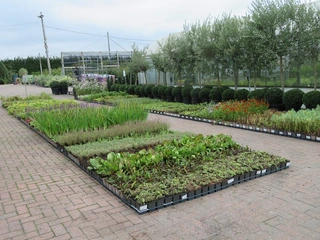 Now in and perfect for planting, our new 9cm range.
Available in trays of 12 x 9cm plants and over 45 options to choose from, these trays of 12 plants work out at incredible value for money.
If you are planting large areas and budget is an issue, then this range of popular perennials and shrubs are just what you need. Available in trays of 12 plants, these work out to £4.17 before trade discount is applied.
From Erysimum to Epimedium, Helenium to Heuchera, Sanguisorba to Stachys and 6 types of herbaceous Geranium to select from these are excellent for planting in living walls too.
Please note – trays cannot be mixed. Single varieties only.