Yucca recurvifolia 'Banana Split'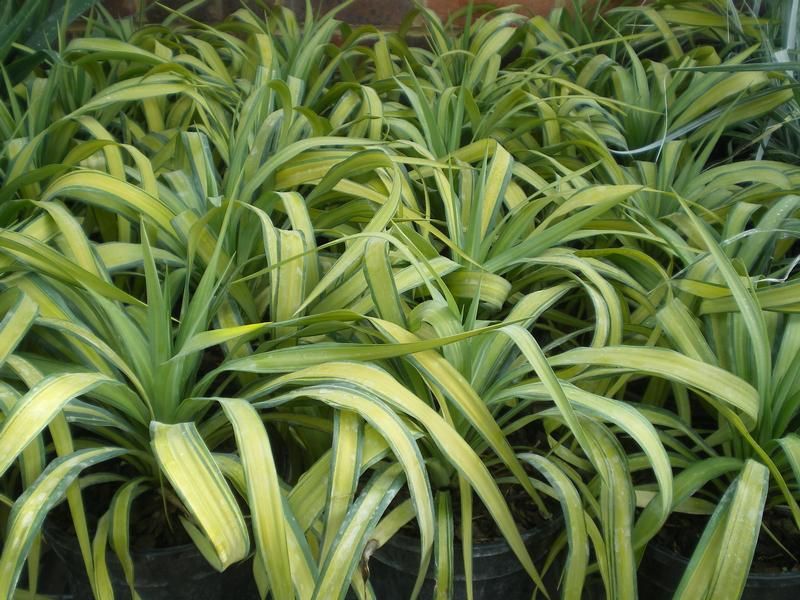 Description: Rosettes of arching leaves which are variegated with golden yellow central strip and grey green margins. Tall spikes of drooping, fragrant, white, bell shaped flowers on mature plants in summer provide additional display.
The exotic effect is suited in any dry garden or courtyard for great texture as any mixed border. This variety does not have sharp points on each leaf so more suited to container and patio use.
Over time the plant will develop a clump of rosettes
Climate/Position: Sunny dry position
Height/Spread: 1.5 metres (flower spike)x 1 metre clump forming.
Soil Requirements: Any free draining soil - should not remain wet in winter. Drought tolerant.
Pruning: Only the removal of flower spikes after flowering.
Special Requirements:
Plant Breeders Rights apply
'Banana Split' - trade name = 'Monvil' is a sport of Y. recurvifolia selected by Monrovia Nurseries, California, USA