Skimmia x confusa 'Kew Green'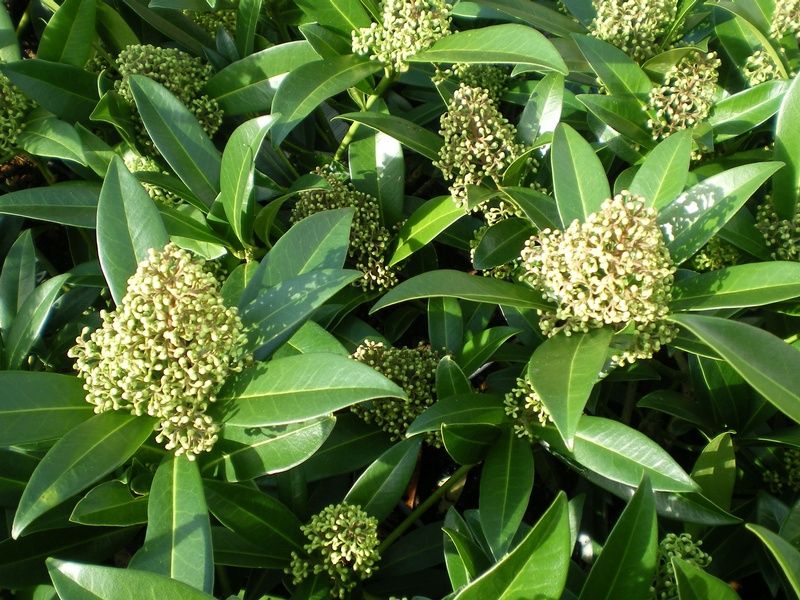 Description: A compact, dome shaped, evergreen shrub with glossy, dark green, aromatic leaves. Green buds in winter opening to large clusters of fragrant, creamy white flowers in spring. This cultivar does not produce berries (male). Fully hardy.
Uses: Ideal for general borders, group planting in landscaped areas and in containers. A superb multi-seasonal shrub.
Climate/Position: Prefers partial shade to full shade.
Height/Spread: Up to 1 meter x 1.5 meters.
Soil Requirements: Fertile, moist but well drained, humus rich soil.
Pruning: It is recommended to prune off the flowers once they have run to seed, otherwise no pruning is required.
Special Requirements: They prefer neutral to acidic soils. Use plenty of ericaceous compost at planting time. It is best to use John Innes ericaceous compost when growing in containers.
Additional Interest: Full sun may be tolerated when planted in damp soil. Good for pollinating female skimmias planted close by.