Sambucus nigra 'Black Beauty'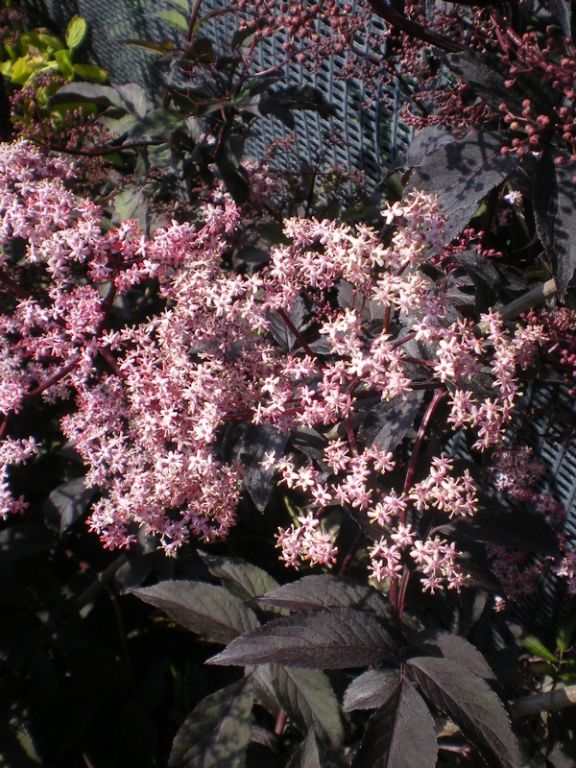 Description: A choice form of elderberry with an upright habit. It is a deciduous shrub with pinnate leaves divided into dark-purple leaflets, producing small, scented, pink flowers on flat heads in summer followed by glossy, black berries.
Uses: Good at the back of the border or as a focal plant in a more contemporary garden.
Climate/Position: Full sun or partial shade.
Height/Spread: Height and spread to 4 meters.
Soil Requirements: Any moderately fertile, moist, well-drained soil. Will tolerate extremely chalky sites.
Pruning: Can trimmed hard to keep small and bushy.
Special Requirements: Mulching in spring ensures the soil remains moist around the root area.
Additional Interest: