Prunus lusitanica 'Myrtifolia' PANEL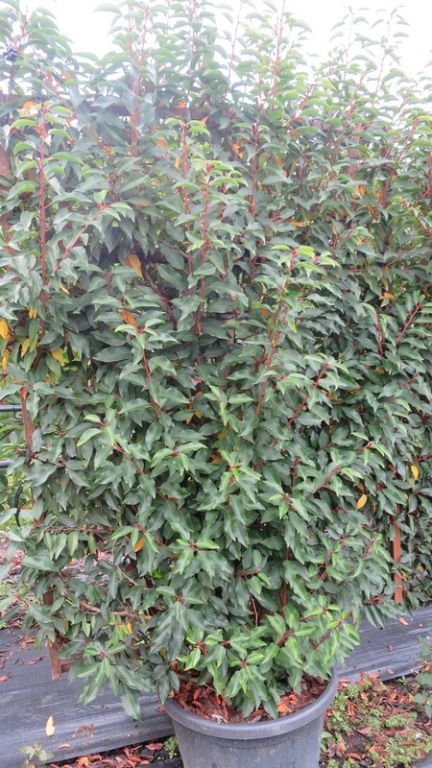 Description: Rich, evergreen, neat leaves which are smaller than the species make this portugese laurel very desirable for hedging and screening as well as growing as a background plant to help show off other floweing shrubs or even winter stems. This form has even darker leaves and is smaller and slower growing. This less vigorous habit makes it more suited for use in a smaller garden.
Uses: Supplied here trained against a panel. Excellent for hedging/screening or when used as a backcloth.
Climate/Position: Can be grown in shade or sun, but prefers light shade.
Height/Spread: Dependant on frame height and pruning regime.
Soil Requirements: Any moisture retentive soil that is not too wet in winter. Can tolerate dry shade.
Pruning: If required, trim in June to maintain a good shape.
Special Requirements:
Additional Interest: Seed kernels are harmful if eaten.