Penstemon 'Vanilla Plum' (Ice Cream Series)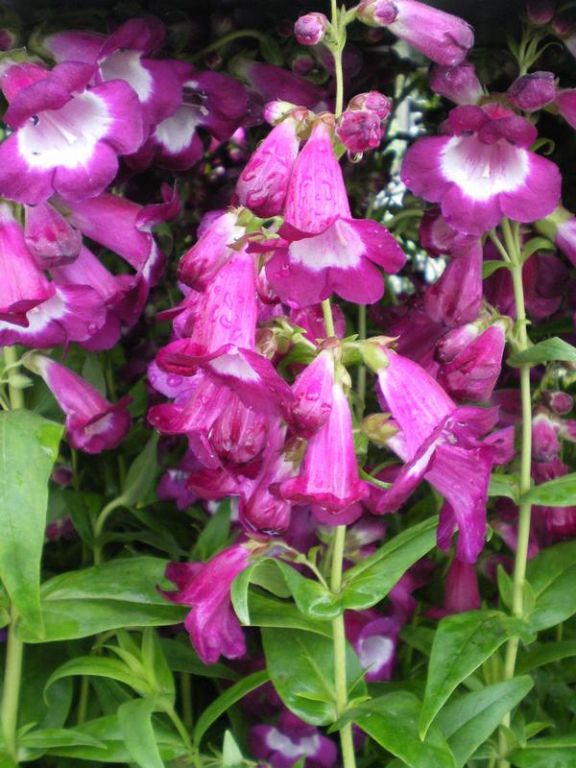 Description: Penstemons are noted for their prolific long lasting flower display in summer through to the first frosts - more than 4 months of flowering. Ice Cream is a new series which perform well and uniformly in gardens and large containers. In addition, they have a wide flowering window.
From mid summer to late autumn,this variety bears racemes of large, pink-purple, bell-shaped flowers with creamy white throats and fresh evergreen foliage. A tall narrow habit.
Good for adding to the border for long term display and also useful as a gap fillers for late autumn colour and for container planting.
Climate/Position: Sun or Partial Shade.
Height/Spread: 60-90 x 30
Soil Requirements: Penstemons are very easy to grow, will tolerate most soils and will thrive in either wet or dry conditions. Drought tolerant
Pruning: Avoid cutting penstemons down in the autumn. Leave all the growth intact and wait until late April or early May as this ensures they survive colder winters.
Special Requirements: Good for wildlife as the flower nectar attracts insects.
Introduced from America, Penstemons were popular with the Victorians as bedding plants. More recently they have had a revival with many new varieties introduced which have proved to be hardy in the UK.