Ophiopogon planiscapus 'Nigrescens'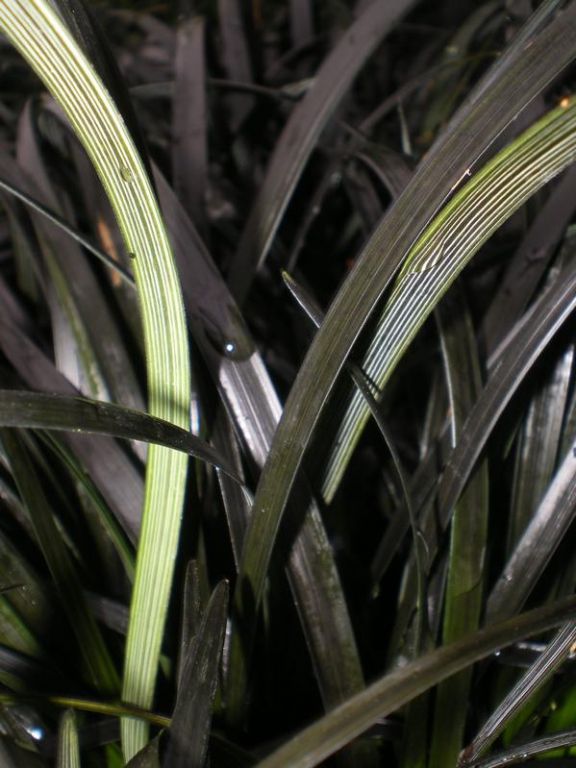 Description:
A very unusual but also very useful clump-forming grass like perennial with dark purple/black strap like leaves. In addition spikes of pale purplish-white flowers are borne in summer followed by round, fleshy, dark blue-black fruit which are an attractive display in autumn.
Effective when planted in gravel-covered soil or interplanted with bulbs. It also looks good with ferns in shade or silvery plants in full sun and excellent in containers.
Climate/Position: Full sun or partial shade
Height/Spread: 20cm clump forming and slowly spreading
Soil Requirements: Moist, well-drained, humus-rich, slightly acid soil
Pruning: None required - avoid cutting the leaves. Lift and divide in spring if clump becoming too dense.
Special Requirements: