Lavandula stoechas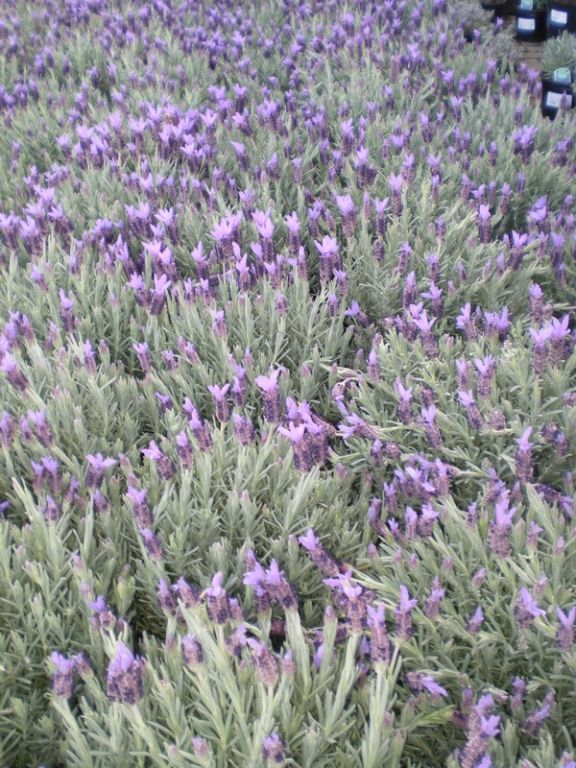 Description: The French lavender is noted for its intensley aromatic foliage and flower heads. The flowers are distinctive from the English Lavender, they are short-stalked, dense, ovoid heads of tiny blackish-purple flowers topped with rich purple bracts and very pretty against the silvery foliage. compact habit and attractive to butterflies and bees so good for wildlife interest.
Uses: Ideal for the smaller garden, front of borders, patios and containers as well as herb gardens and wildlife areas. Also good as a low hedging plant.
Climate/Position: Sunny position required in a protected site.
Height/Spread: 40cm x 40cm.
Soil Requirements: Free draining soil - avoid wet conditions.
Pruning: Always trim after flowering to keep compact tidy growth and avoid the plant getting leggy.Also ensures the plants have a longer lifespan.
Special Requirements: Not a long lived plant so will need replacing after up to 10 years.
Additional Interest: Lavender was cultivated in the Mediterranean in the 16th century by herbalists. The silver leaves are often a sign of Mediterranean origin and therefore suggest sunny site and free draining soil is required.