Laurus nobilis STANDARD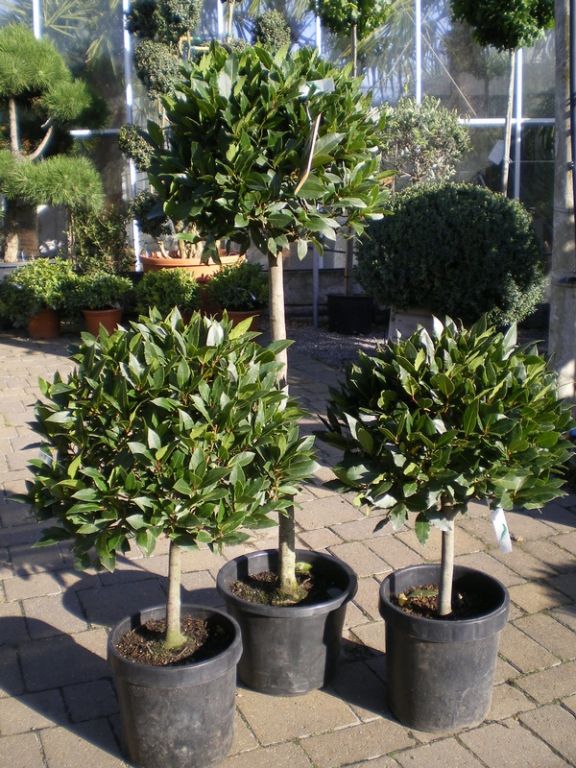 Description: An excellent evergreen shrub for a sunny and sheltered position in the garden. The standard plants have been grown and trained over many years to reach a straight stem of various heights, and each is headed by a precise shaped ball. The standard bay will give structure to a formal garden. Usually planted in pairs whether in containers or in knot gardens, parterres or as accent plants. An important plant to the landscape architect.
Uses: Suited to container growing and any formal plantings. Good in confined areas in courtyards or patios and especially suited to urban use.
Climate / Position: Sun or partial shade.
Height / Spread: Though Laurus noblis has been known to reach 10m in very old specimens, as a containerised topiary plant with regular pruning its size and shape will remain the same as when you purchase it.
Soil Requirements: Prefers a moist but well drained soil.
Pruning: Remove wayward shoots in late winter to early spring to maintain healthy framework. Clip topiary specimens twice during summer to maintain shape.Ideally cut the stems with secateurs to avoid cutting the leaves in half which may cause browning of the cut edge.
Special Requirements: Shelter from cold winds.
Additional Interest: