Ilex crenata 'Convexa'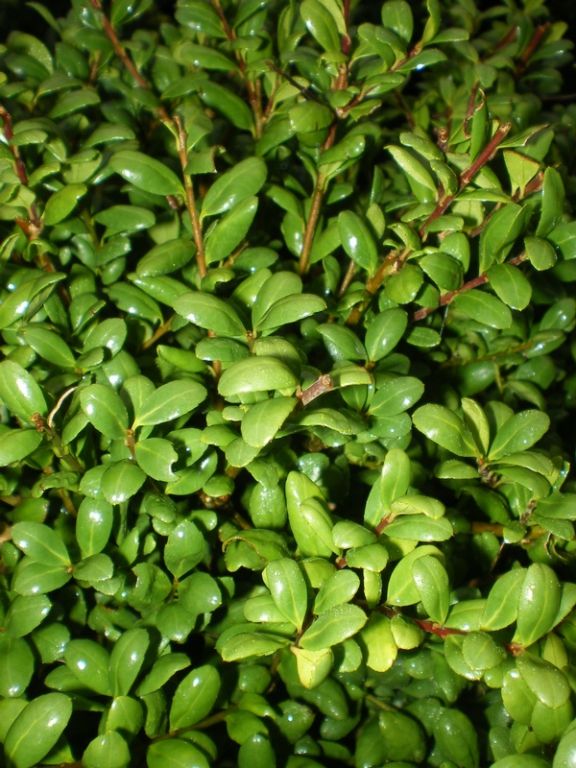 Description: A slow-growing evergreen shrub with small, glossy, mid-green, convex leaves which blend beautifully in any garden. A plant with a compact habit which also makes an excellent topiary plant and is an interesting and tougher alternative to Buxus (Box) bringing winter interest and structure to any garden. May also produce black berries in the late autumn.
Uses: A versitile shrub suitable for large scale projects, hedging or screening. Excellent in Japanese gardens with cloud trees, in small courtyard gardens, or as a container plant. Very good in urban landscaping situations.
Climate/Position: Prefers a sunny, sheltered position.
Height/Spread: The plant may be pruned to a range of sizes and shapes. It will reach a height of 2.5m and a spread of 1.5m after 20-50 years.
Soil Requirements: Grows on any soils including clay and lime.
Pruning: Ilex crenata 'Convea' grown as topiary plants respond well to pruning. New growth can be trimmed once or twice a year preferably in May and September to retain the plant's shape. Clip as lightly as possible during the first year to allow the roots to establish themselves.
Special Requirements: Feeding container plants throughout summer will ensure healthy plants are maintained.
Additional Interest: