Heuchera 'Obsidian'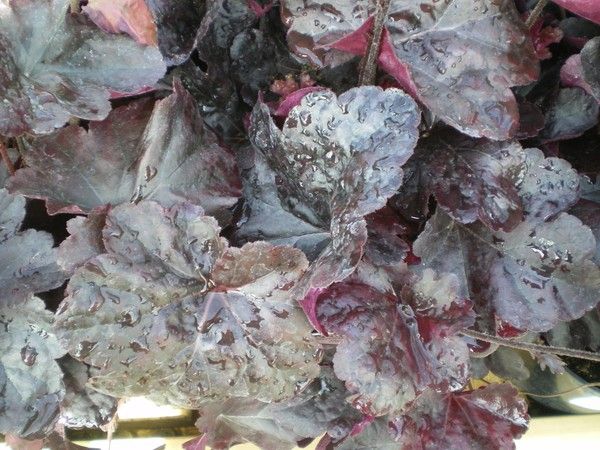 Description: One of the darkest leaved Heucheras available with dramatic, intense, almost polished, dark purple-black leaves. Small creamy white flowers set off against the semi-evergreen foliage. A fantastic clump forming introduction which appears to be stronger than many other Heucheras. Heucheras have rocketed in popularity in the last few years due to the many new hybrids that have been developed to include leaves of green, purple, chocolate, pink, orange, amber, yellow, and combined colours.
Uses: Ideal for containers, edging and containers. Plant with white flowering Astilbes, Hostas, Brunneras and Kirengeshoma for best foliage effects.
Climate / Position: Sun or partial shade.
Height / Spread: Height 50cm. Spread 50cm.
Soil Requirements: Prefers a fertile soil. Moist but well drained.
Pruning: None required. Remove faded leaves in spring.
Special Requirements: Best foliage colour is produced in semi-shade.
Additional Interest: Heuchera are resistant to the chemical Juglone produced by walnut trees to suppress vegetation beneath the canopy, so can be used in this difficult planting situation.