Heuchera 'Key Lime Pie'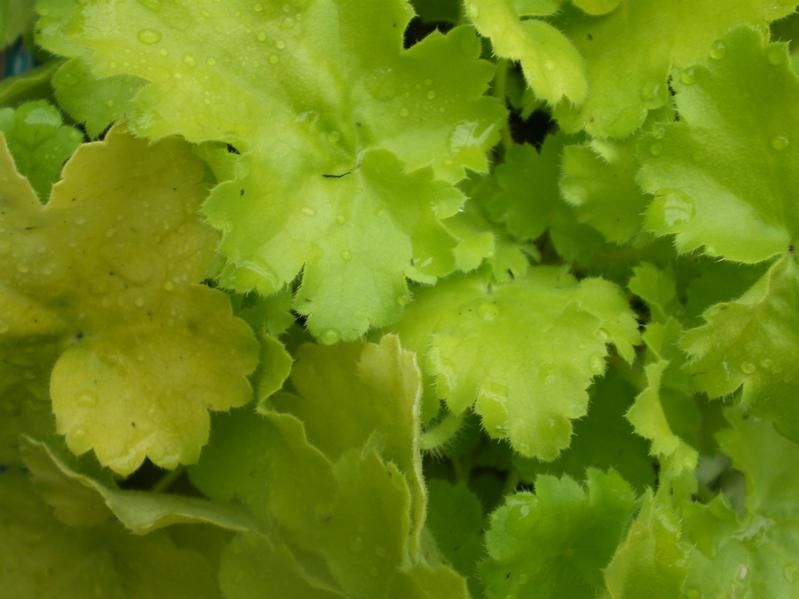 Description: Mound forming semi evergreen herbaceous perennial useful for winter as well as summer colour. This is a new cultivar with striking rich lime to mid green leaves which provide excellent contrast to dark purple or green varieties. Small cream flowers on spikes in summer 50cm tall add to the display. Heucheras have rocketed in popularity in the last few years due to the many new hybrids that have been developed.
Uses: in drifts at front of borders. Also good for container planting.
Climate/Position: Cool position - partial or dappled shade prefered.
Height/Spread: 30cm x 30cm
Soil Requirements: Good fertile soil well drained. Does not like it do be wet in winter.
Pruning: Trim back flower stalks after flowering in late summer. Tidy foliage end of winter before re growth.
Special Requirements: Heuchera do not like to be dried out or scorched in the growing season or excessively wet in the winter. Good compost added before planting will help water retention and drainage.
Additional Interest. Plant Breeders Rights Apply (PBR) A new variety of Dolce Series with Plant Breeders Rights ('Tnheu042' )
Heuchera are resistant to the chemical Juglone produced by walnut trees to suppress vegetation beneath the canopy, so can be used in this difficult planting situation.