Helleborus argutifolius 'Silver Lace'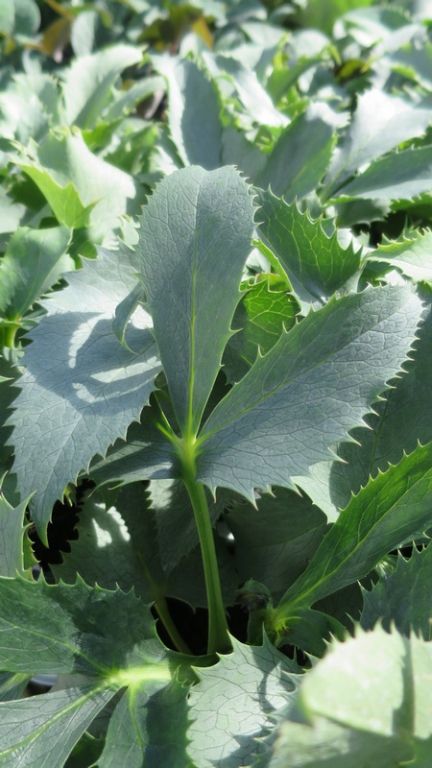 Description: A clump-forming, evergreen perennial with superb bright, silver grey, serrated foliage. Open clusters of nodding, cream and green flowers in February to March.
Uses: As with all Helleborus, lightly shaded borders or woodland settings are preferred.
Climate/Position: Ideal conditions are a partially shaded, sheltered spot.
Height/Spread: 1.2 meters x 90cm
Soil Requirements: Grows best in deep, moist, neutral to alkaline, humus-rich, free-draining soil.
Pruning: Older leaves can be removed in late winter to avoid distracting from the flowers or can be left while flowering if the leaves are still in good condition.
Special Requirements: Will benefit from an annual mulch in autumn. All parts of the plant cause severe discomfort if ingested and the sap may cause skin irritation.
Additional Interest: