Hedychium coccineum 'Tara'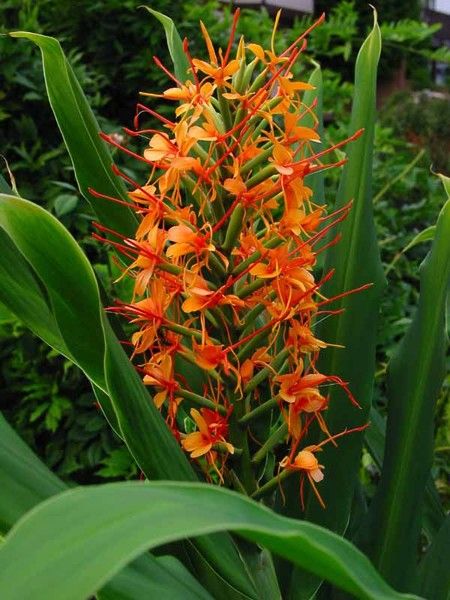 Description: Hedychium c. 'Tara' is a surprisingly hardy ornamental ginger keeping its foliage until the first frosts. Grown for the rich orange fragrant tubular flowers which are produced in profusion on upright spikes in late summer. Exotic looking lance-shaped foliage add interest and help Hedychiums make a great statement in an exotic garden. Good companion planting with other exotics such as Musas. All hedychiums are late starters and break the soil from mid-May onwards when all danger of frost has passed.
Climate / Position: Full sun or partial shade.
Height / Spread: Height - up to 1.5m. Spread 1.5m
Soil Requirements: Humus rich soil, moist but well drained.
Pruning : None required. Remove old stems to encourage new growth.
Special Requirements: Benefits from a deep mulch in winter. Plants should be planted deep to protect the rhizomes from winter frosts.