Geranium x oxonianum 'Wargrave Pink'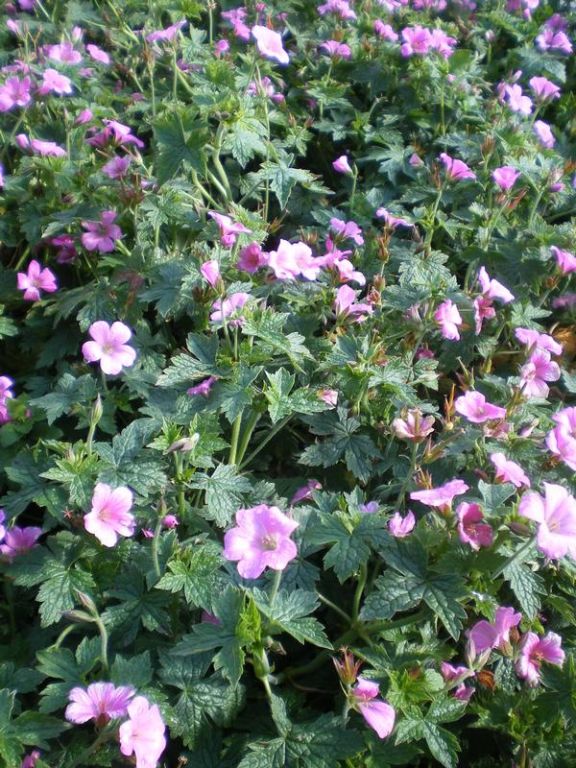 Description: A strong growing plant which forms mounds of mid-green leaves. From late spring to mid-autumn it produces masses of open clusters of salmon-pink funnel-shaped blooms which fade to blush as they mature. This is a popular old favourite, reliable and easy to grow.
Good at the front of mixed border or useful as a ground cover plant.
Climate/Position: Sun or partial shade
Height/Spread: 60cm x 50cm or more spread.
Soil Requirements: Any free draining soil. Avoid wet conditions.
Pruning: In midsummer removing old flowered stems and leaves works well to rejuvenate plants to get a second flush of foliage and flowers.
Tidy plants by cutting back in Autumn and apply mulch over the crown every few years.
Special Requirements: Older plants can be lifted and dived every few years to encourage plant rejuvenation. Best done in March.
From a hybrid between G. endressii x G. versicolor. Found in on the nursery of Waterers and sons and Crisp in 1930.