Geranium pratense 'Mrs Kendall Clark'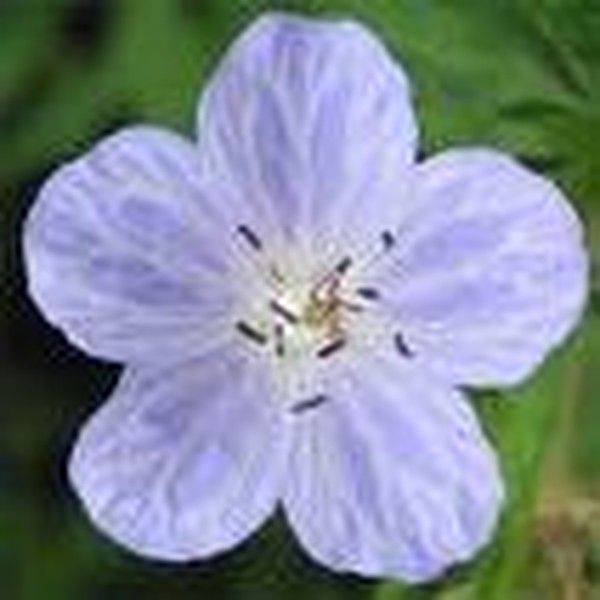 Description: A real gem for any garden situation. Pearly grey - violet blue, saucer-shaped flowers with prominent white veins are held above large mounds of deeply dissected leaves. This geranium is one of the tallest and is a real delicate beauty. Geraniums are long-lived, versatile plants that look great in most garden situations. They are traditionally planted with roses and rightfully so as they make a very pleasing combination. Excellent in the middle of mixed borders and silver leaved plants. Geraniums have a very long flowering period and are generally pest and disease free.
Climate / Position: Any aspect, does well in shade and sunny sites.
Height / Spread: 60cm x 60cm.
Soil Requirements: Most soils except very waterlogged soil.
Pruning Requirements: Remove spent flower stems and old leaves to encourage fresh leaves and flowers.
Originally sent for trials at Wisley in 1973. Named after Mrs Kendall Clark - a friend of Walter Ingwersen. Walter Ingwersen worked at Wisley during WW1. He was a famous alpine plant collector and was awarded the VMH by the RHS.