Geranium 'Orkney Cherry'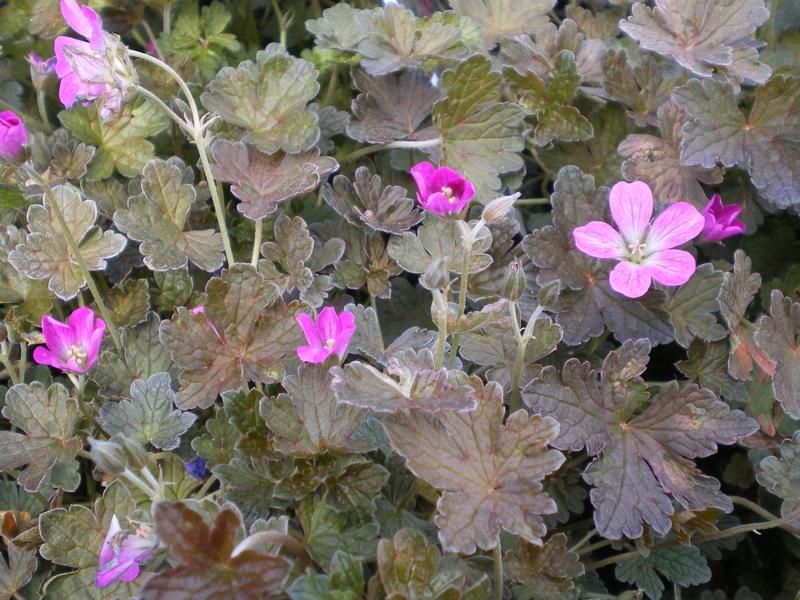 Description: A small flowered Geranium with bronzy foliage and prolific rosy pink flowers throughout summer until the cold in autumn. The attractive bronzy-green foliage makes an excellent backdrop to the vivid pink flowers.
Hardy geraniums are a must for any garden. Heavy blooming and low maintenance excellent in borders, rockeries, window boxes, baskets and containers.
Climate / Position: Full sun to partial shade.
Height / Spread: Height 20-30cm. Spread 60-100cm.
Soil Requirements: Well-draining semi-alkaline soil
Pruning: None required, but it can be trimmed back in mid-summer to refresh the foliage and encourage more flowers.
Special Requirements: None required
Plant Breeders Rights apply - = 'Bremerry'
Bred by Alan Bremner,in Orkney, Scotland