Eucomis zambesiaca 'White Dwarf'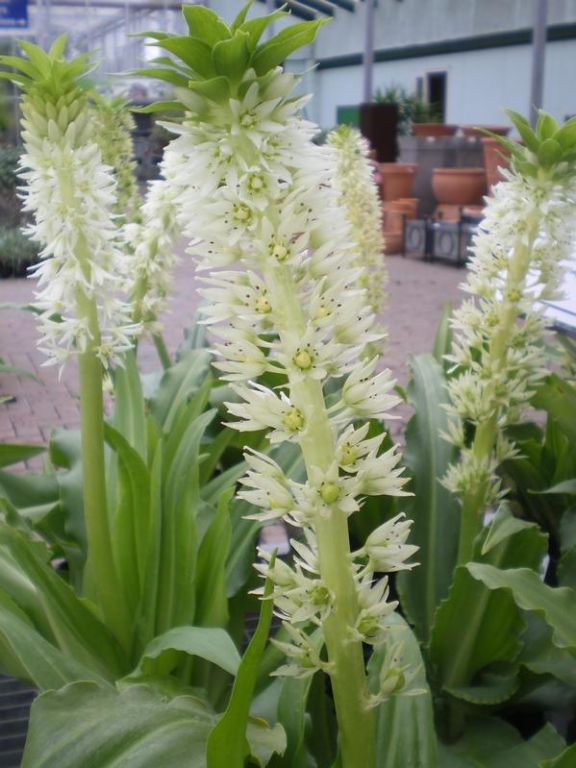 Description:
Erect white flowers resembling pineapples produced from July to September, with a strap like rosette of leaves which gives the plant an exotic and tropical look. This variety has shorter flower stalks than many and therefore is less susceptible to collapse.
Long lasting effect in borders and is also suitable for use in planted containers on sunny patios.
Climate/Position: Full sun in a sheltered position is required for best flowering.
Height/Spread: Up to 30cm flower spike.
Soil Requirements: Well drained.
Pruning: Plants die down after first frosts.
Special Requirements: Plant bulbs from March onwards 10cm deep and 10cm apart.
Though bulbs can be left in the ground, in colder areas it may be worth lifting the bulbs at the end of the season.