Cotinus coggygria 'Royal Purple'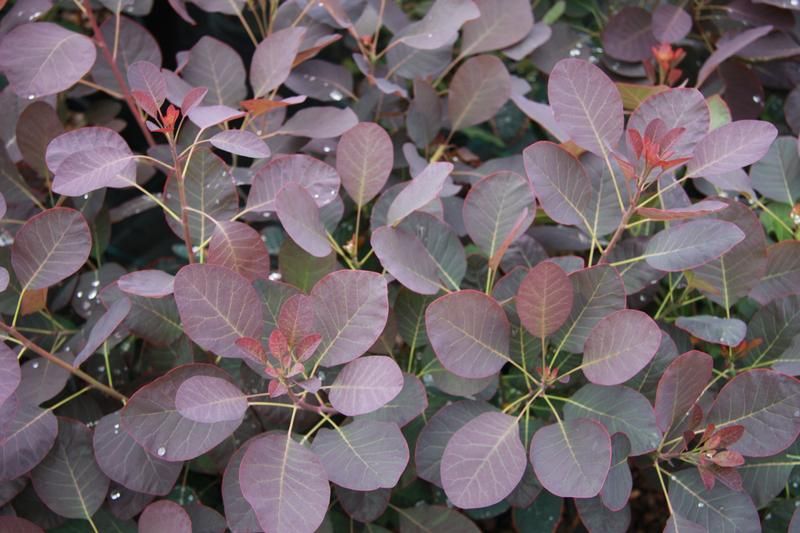 Description: A deciduous large shrub with richly purple rounded leaves which turn wine red in autumn. Also noted for the mass of billowy pinkish flower plumes or 'smoke' which provide additional interest in autumn on unpruned plants. One of the best pruple leaved plants for the garden.
Uses: Shapely rounded habit and remaining a popular plant for summer and autumn colour in any mixed border.
Climate/Position: Sunny position for best colour
Height/Spread: Up to 3 metres x 3 metres
Soil Requirements: Any moist, well drained soil
Pruning: Generally pruning not required, though shaping a young plant might be required. Alternatively, hard pruning in March will encourage larger leaves and more vigorous growth.
Special Requirements: If regular hard pruning is undertaken then additional mulch of organic matter in spring as well as feeding is recommended.
Additional Interest: