Betula pendula 'Royal Frost'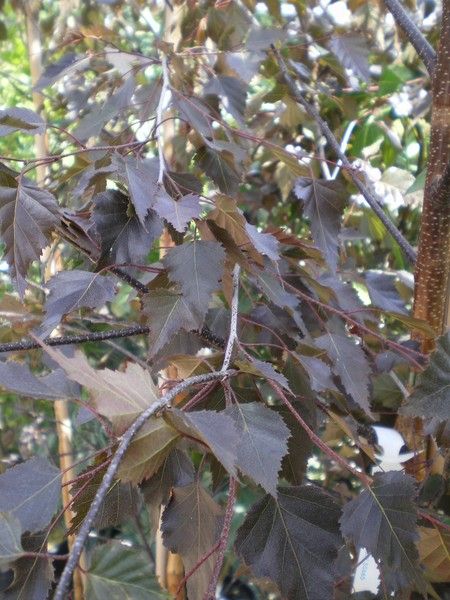 Description: A new improved version of the the Purple Leaved Birch. B.p. Royal Forest has glossy deep, burgundy –red leaves in spring and summer. The cinnamon – white exfoliating bark with cinnamon hues becomes obvious after a few years. Dramatic autumn colours of yellow / orange / red.
Plant individually or in clumps to make a real statement. A tree with something of interest for all seasons.
Climate / Position: Sunny site.
Height / Spread: Height 8-10m. Spread 8-10m.
Soil Requirements: Fertile, well drained soil.
Pruning : No pruning required.
Special Requirements: Easy to maintain.