Berberidopsis corallina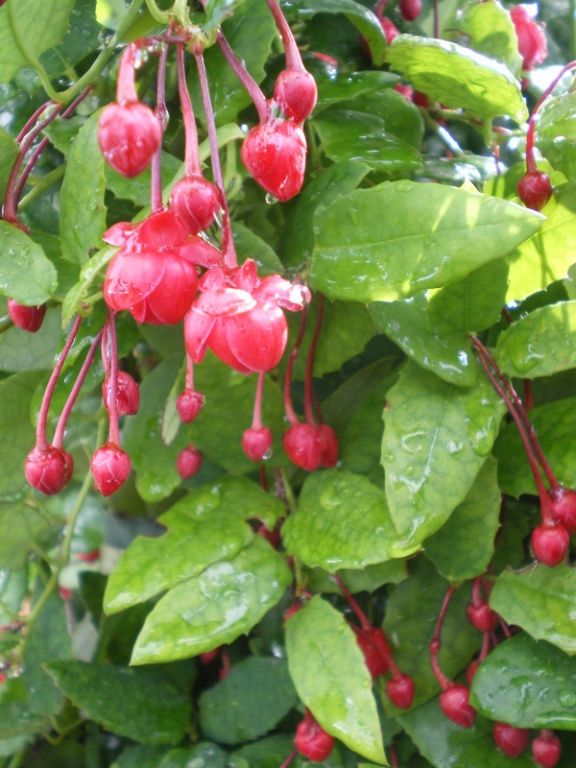 Description:
The leathery and glossy green leaves are fine toothed around the edges and are retained through the winter. The rich green makes an excellent backgound to the clusters of coral red berry like flowers on pendant stalks produced during late summer. An unusual and very pretty climbing plant when grown in the right location
Uses: The habit of the plant is scandent or scrambling and so space is needed against a wall or tied into a large pergola. Can also be grown scrambling through a tree
Climate/Position: A shady and well protected site is needed
Height/Spread: Up to 6 metres x 1.5metres
Soil Requirements: Free draining but moisture retentive sandy slightly acidic soil type for best results.
Pruning: Triming of scandent shoots for shaping in early spring.
Special Requirements: Does need protection from winter cold and wet so a sheltered location is strongly advisable to avoid disappointment.
Additional Interest: Introduced from Chile by Richard Pearce in 1862