Anemone x hybrida 'Serenade'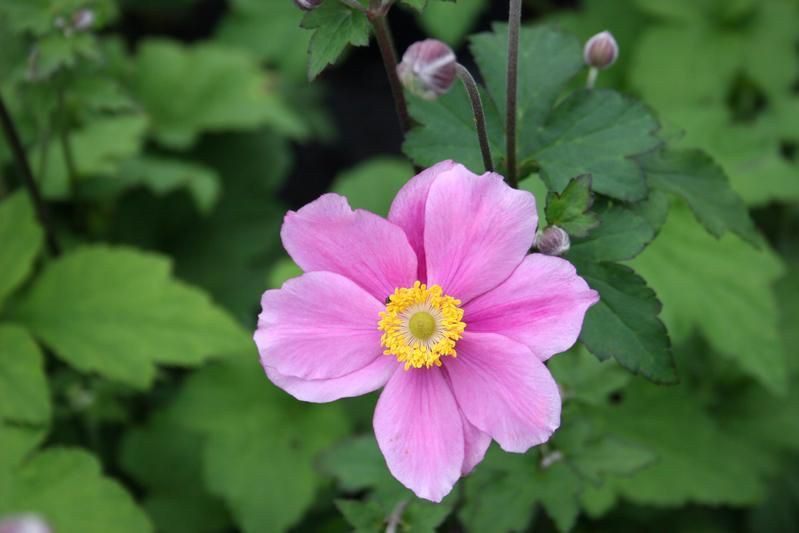 Description: A late flowering herbaceous perennial useful as providing colour to the border from September to November. Large semi-double dark pink flowers with prominent yellow stamens produced on tall stems. Best when several plants used to create a drift of autumn colour. Long lasting flowers of great value to provide autumn colour.
Climate/Position: Sunny position or in partial shade.
Height/Spread: Flowers up to 1 metre tall, eventually wide spreading clump.
Soil Requirements: Well drained but moisture retentive fertile soils for best results.
Pruning: Cut down stems and old leaves to ground level after flowering in winter.
Special Requirements:
Will take time to establish and then best to leave plants undisturbed to allow a spreading clump to develop for best autumn show.
Anemone hupehensis var. japonica x vitifolia.
Very good recent introduction of this older hybrid.