Amelanchier x grandiflora 'Robin Hill'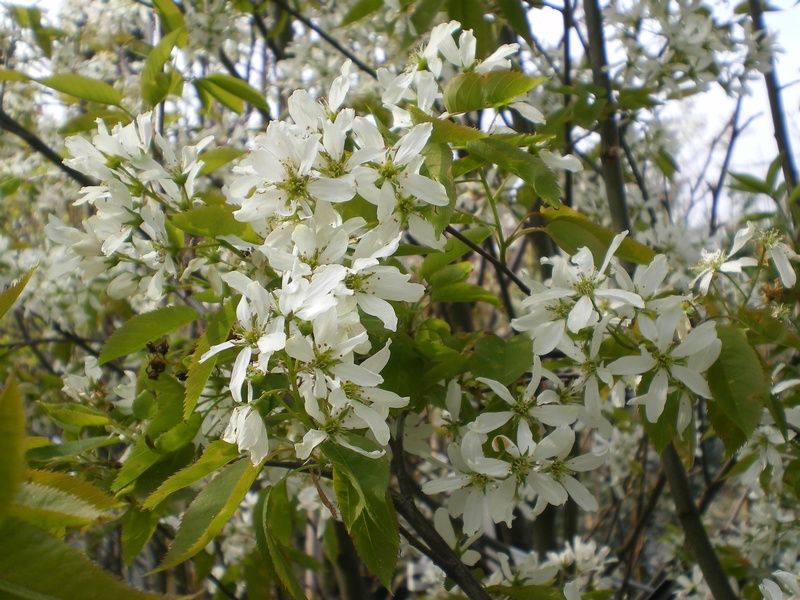 Description: This form of June Berry has a more upright form than most Amelanchier and the leaves are serrated. As with other forms this plant is grown as a large deciduous shrub or small tree which can be grown as a single stemmed or multi stemmed specimen. Excellent value as it has several seasons of interest. Masses of small white starry flowers open from rich pink buds in April just before the showy young coppery leaves open.
Small fruits ripen to red in among the green leaves in June (hence the common name) and leaves then turn rich red in autumn.
Uses: A really worthwhile small tree for any border or as a specimen in the smaller garden. Good pollution tolerance so good for the urban garden.
Climate/Position: Sunny or partial shade.
Height/Spread: 6m x 4m bushy upright habit.
Soil Requirements: Moist well drained soils lime free preferred.
Pruning: None required.
Additional Interest: It was bred from Amelanchier arborea and Amelanchier laevis