Amarine tubergenii 'Aphrodite'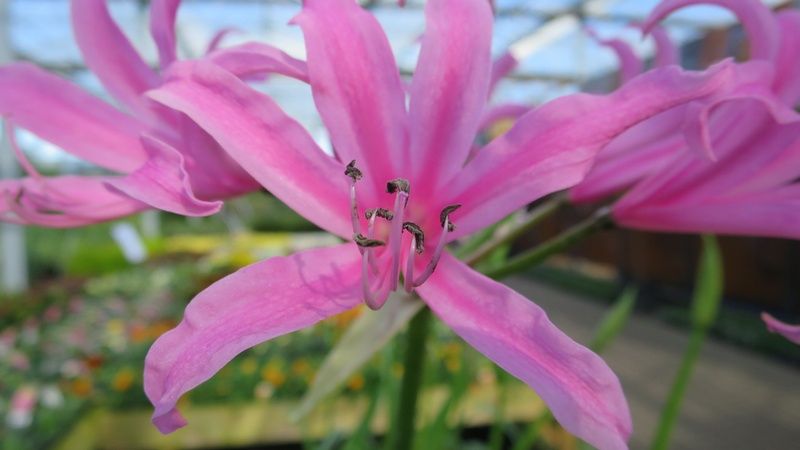 Description: From the Belladiva series, this is a fabulous new hybrid which is a cross between Amaryllis belladonna and Nerine bowdeni. The flowers are similar to Nerine in structure but with broad petals like Amaryllis. Each of the stems can produce up to ten rose-pink flower heads, from late summer right through to November. They have the vigour of the Amaryllis and the hardiness of the Nerine bowdenii and are reputedly hardy to -10c.
Uses: A good choice for garden borders and containers. Avoid splitting the clumps as after period of time these plants build-up to form fantastic displays providing something truly exotic.
Climate/Position: Sun or semi-shade in a sheltered position.
Height/Spread: 60cm x 30cm.
Soil Requirements: Very well drained soil.
Pruning: No pruning necessary. Mulch clumps when they have finished flowering for winter protection. If you think the flowers are reducing, year on year, feed in the summer with a high potash fertiliser such as Tomorite.
Special Requirements:
Additional Interest: Plant breeders rights apply.
The flowers are ideal for cut flower arrangements.