Agave americana 'Variegata'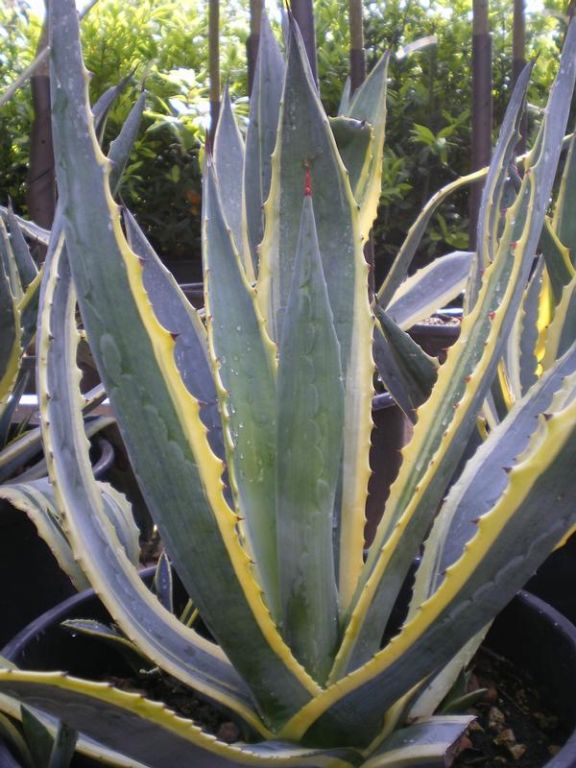 Description: A succulent plant of strong architectural interest. Though not fully hardy a fabulous plant to use in a hot dry garden. Rosette shaped succulent and spiny leaves are grey-green leaves with thin yellow margins. A striking ornamental plant which will make a clump of rosettes over time. Good for growing in containers which can be moved for protection in winter.
Climate/Position: Hot sunny site.
Height/Spread: Up to 1.5 metre leaves
Soil Requirements: Poor and well drained sandy soil
Pruning: None required.
Special Requirements: Protect from wet and cold in winter. The most important factor is a very good drainage.
The spines are very sharp, handle with extreme caution and protect your hands and eyes.