Agapanthus africanus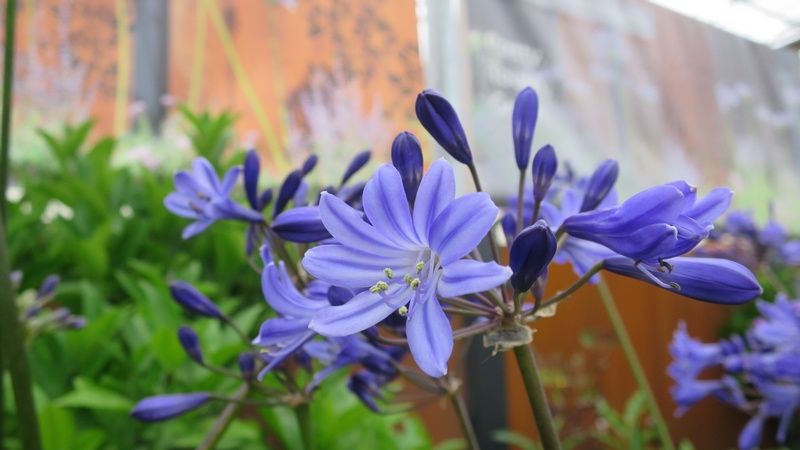 Description: Tall flower stalks with deep blue balls of trumpet shaped flowers during August and September above large, evergreen strap-shaped leaves. The decorative seed heads can be left on the plant over winter.
Uses: A brilliant structural addition to any border and is particularly useful in coastal situations. Also suitable for containers, mixed borders and Mediterranean or tropical gardens.
Climate/Position: Full sun.
Height/Spread: Flower stalk can reach height of 80cm. Spread 50cm.
Soil Requirements: Fertile, moist but well drained soil.
Pruning: No need to cut down in the autumn.
Special Requirements: Mulch in the winter. As with all Agapanthus, they are best not disturbed after planting.
Additional Interest: It is tough - the heliport on the Island of Tresco was surrounded by Agapanthus africanus where it would, on occassion, withstand 100knot winds off the Atlantic!
Agapanthus enjoy a good feed of Tomorite (or any tomato fertiliser) during the growing season as it is designed to encourage tomatoes and therefore many other plants to flower.