With pots being ever popular and many customers taking staycations we thought we would put an offer together of a nest of 4 contemporary fibreglass cube containers.
The cube set consists of 4 different sized cubes and is available in nests of black or grey:
30cm cube. 40cm cube. 48cm cube. 56cm cube.
The contemporary style cubes are made of fibreglass, UV resistant and lightweight. Suitable for walkways, paths, patios, terraces and roof terraces.
Normally a nest would cost £375.00 before settlement discount
Special Offer Price: £275.00 before settlement discount. SAVE £100.00
Excellent value for money and a sleek finished look.
(All cube sizes are also available individually but not subject to offer above)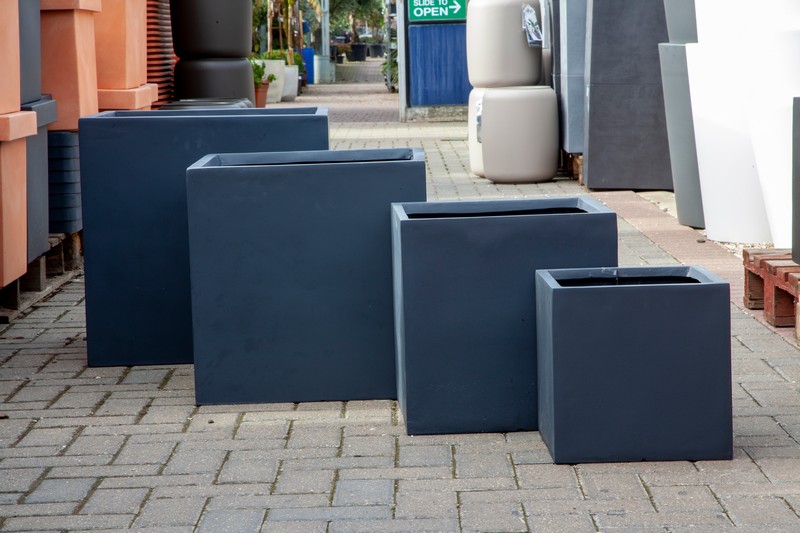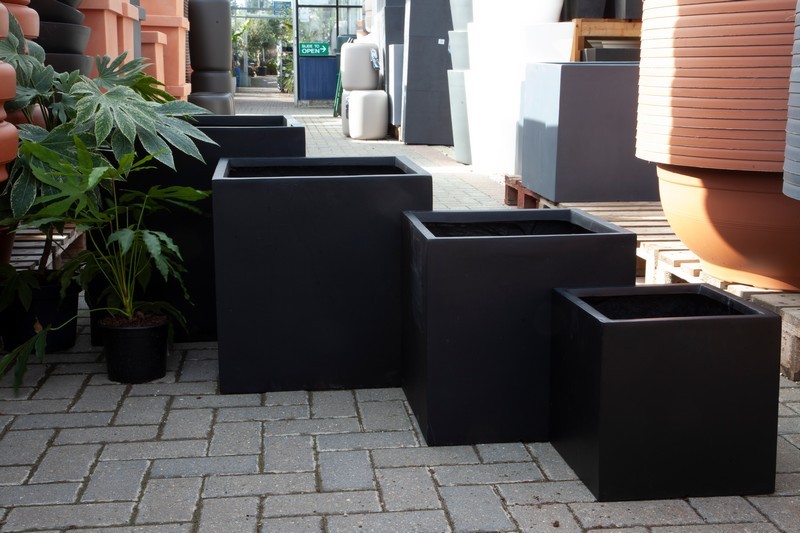 Grey Black